Whether you're feeling in need of a body boost or calming relaxation, immerse yourself in the restorative experience of totally organic aromatic oils combined with specialist massage techniques at Botanicals Bakewell.
At Botanicals Bakewell, we believe that holistic massage should be guided by the olfactory system, so you will be offered a sensory test prior to your treatment, which will help your therapist select the perfect aromatherapy oils for your treatment.
Your body's natural energy is restored with the stimulation of pressure points, while the delicious aromas help to promote a deep level of relaxation and help bring your body and mind back into harmony.
Whether you want to relax or recover, your bespoke massage at Botanicals Bakewell will deliver a much needed boost to your wellbeing, promoting health and vitality.
For more information regarding our bookings and cancellation policy, please view our terms and conditions here.
Please note that the 90 minute treatment option includes

your choice of an additional 30 minute massage or mini facial.
Botanicals Bespoke Maternity Ritual
60 minutes | £65
90 minutes | £95 £85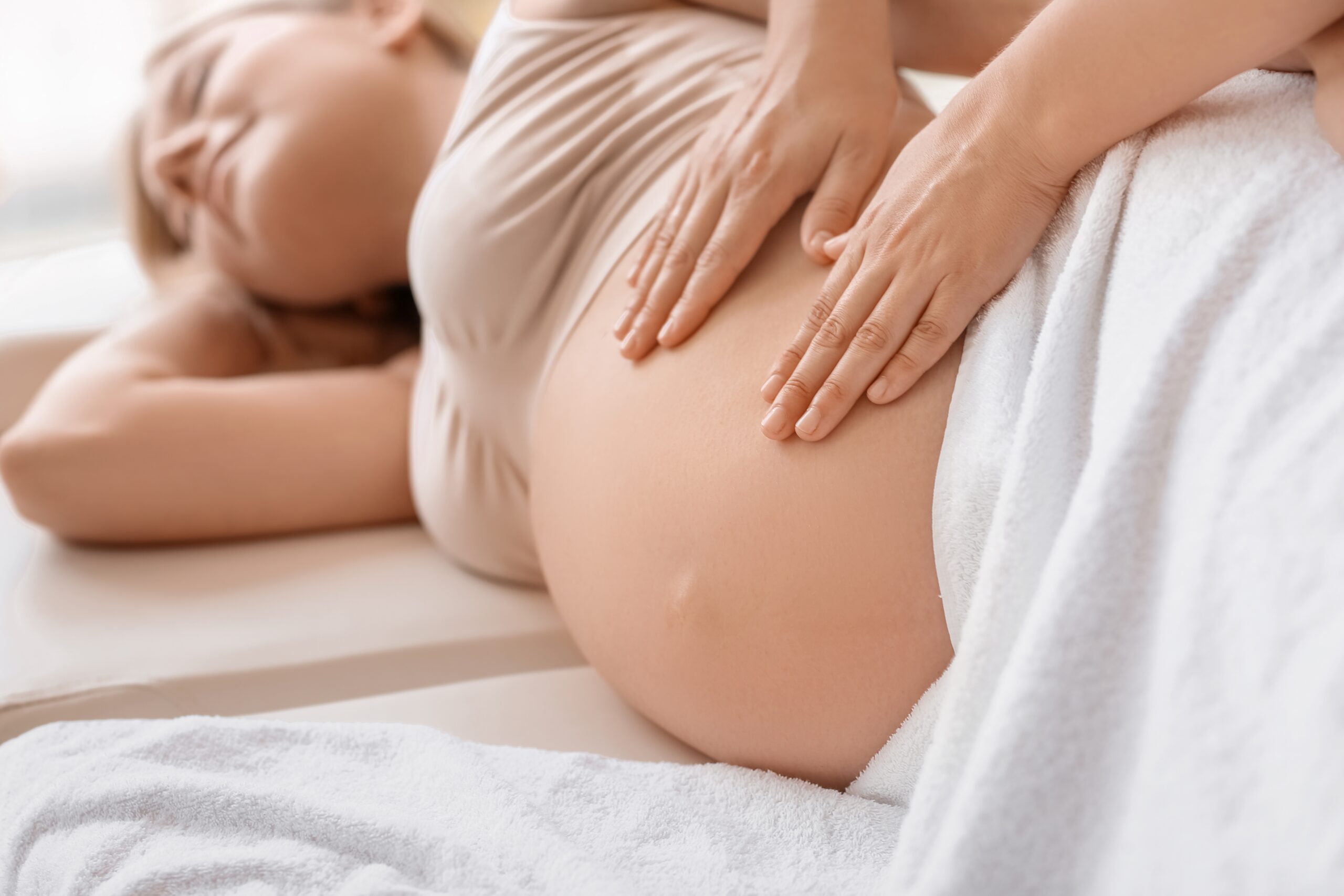 A nurturing massage for mum-to-be during the second or third trimester. 
Our specialist ritual is designed to provide relaxation and relieve aches and pains that are specific to pregnancy as the body changes to accommodate baby. 
This bespoke full body massage incorporates a special V pillow to provide optimum comfort whilst your caring therapist targets areas prone to tension and discomfort such as shoulders, lower back and hips. Special techniques are used to aid blood flow and lymph circulation, helping reduce any swelling.
The Ritual begins with our signature welcome touch, foot soak and cleanse. The whole body is then massaged using Botanicals pure organic apricot and jojoba oil, which provides nourishment to the skin as well as aiding relaxation. A bump mask is applied during the treatment to support elasticity and add a little pampering luxury to the ritual!
The 90 minute option includes a bespoke facial which is integrated seamlessly into your treatment. The facial element uses Botanicals gentle organic products to leave your skin glowing, ensuring a truly rejuvenating experience.
View more information about our Maternity Ritual here.
For more information regarding our bookings and cancellation policy, please view our terms and conditions here.
Feel all of your stress melt away in this totally organic experience. The ideal introduction to organic skincare, this taster facial and back massage will hydrate your skin, and help you let go of physical tension in the body.
Packed with gentle yet effective organic ingredients, you will experience a deeply relaxing 30 minute facial treatment that leaves your skin glowing.
As you relax into your treatment, your skin will be treated with Botanicals luxurious organic skincare products, each containing deliciously fragrant essential oils and organic ingredients to brighten your skin and restore its natural moisture balance.
A 30 minute back massage will target the areas of your body where you naturally hold onto physical stress.
Our professionally trained massage therapists use 100% organic aromatic oils to massage your tension away, using gentle pressure to ease any muscle stiffness and encourage a sense of warmth and peacefulness. Indulge your senses with our divine facial & massage at Botanicals Bakewell.
For more information regarding our bookings and cancellation policy, please view our terms and conditions here.
Immerse yourself in a 60 minute Organic oasis that combines the finest in Organic skincare with the soothing touch of an Indian Head Massage. This Holistic experience is designed to melt away stress, replenish your skin and ease tension in your body.
During your Organic Facial experience, our skilled therapist Sarah will cleanse, exfoliate, detoxify, hydrate and boost the natural radiance of your skin, leaving you feeling nourished and pampered.
The crowning jewel of this 60 minute treatment is the Indian Head Massage. Rooted in ancient Indian tradition, this technique focuses on your scalp, neck and shoulders, releasing stored stress and fostering a deep sense of warmth and tranquility.
Discover Organic Facial with Indian Head Massage is a rejuvenating experience that harmonises your body and mind while celebrating the beauty of Organic products. Treat yourself to this holistic indulgence at Botanicals Bakewell.
For more information regarding our bookings and cancellation policy, please view our terms and conditions here.
"Had a wonderful experience at Botanicals. Belinda gave me such a rejuvenating full body massage and mini facial that I felt glowing and so relaxed at the end! I felt very well cared for by both Belinda and Wendy, great service and booking experience and the products smelt absolutely felt amazing… Would definitely recommend a treatment or product from here!"
Katherine E
I had a lovely massage and facial in a beautiful newly furnished setting. I loved the rituals that my therapist started the treatment with and her little touches that made the whole experience feel very luxurious. The lady in reception was very knowledgeable and able to direct me with what products would suit me. I would definitely recommend.